Wikipedia "Recession" Page Locked After Definition Changed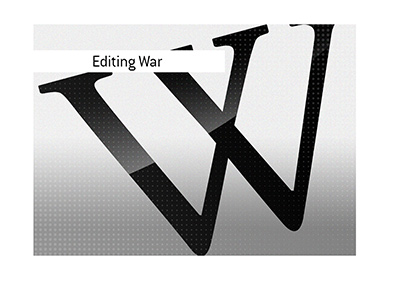 What is a recession?
For the vast majority of the world, a recession is defined as at least two consecutive quarters of negative GDP growth.
Last week, however, the Biden Administration went on an all-out offensive to try to change the definition of a recession.
It can't be a recession, they said, if job growth is so strong.
The definition of a recession, they said, is not what you think it is.
For most, the last minute attempt to try and change the definition of a recession was laughable.
It was obvious that the country was about to post its second straight quarter of negative GDP growth, and it was obvious that the Biden Administration was attempting to avoid the fallout.
To nobody's surprise, the Q2 GDP numbers were negative, which pushed the country into a recession.
-
On July 27th, the Wikipedia page for "recession" was changed and locked.
The page had the standard definition of the term "recession" removed, only to be replaced with:
"There is no global consensus on the definition of a recession".
-
This change and resulting locking down of the page brought with it a great deal of criticism, with many believing that Wikipedia was running interference for the Biden Administration.
Even Elon Musk weighed in on the situation, saying that Wikipedia was "losing its objectivity".
-
The Wikipedia "recession" page has been edited dozens and dozens of times since then, with the standard definition of a recession having been re-included, though with the caveat that the definition can change from country to country.
The entire situation was laughable, and certainly nobody is buying the changed definition of a recession just months before the midterm elections.
A recession is a recession.
Filed under:
General Knowledge