How to Trade Currencies in Canada
Why do people trade currencies?

The answer usually boils down to liquidity. The global forex market (foreign exchange) is the most liquid market in the world, and it's not even close. The global forex exchange markets have a daily turnover of roughly $4 trillion - the biggest advantage of this type of liquidity? You will probably never have any trouble getting in or out of a position.
Are you a Canadian and thinking about dipping your toe into the currency trading waters? Want to know where you should go to open up an account? Let me go over two options that I think you should consider: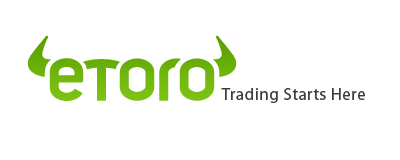 Etoro - Etoro is the 800 pound gorilla of the online forex trading world. Etoro is massive - the company has millions of traders using their platform. Etoro is based by venture capital and is also one of the most reputable forex brokers in the world. You really need to be careful when you are looking for an online forex broker to trade through, as there are many smaller operations out there that aren't very reputable. No need to worry with Etoro though - the company is huge and has been in business for years now.
Two of the biggest selling features of Etoro?
1. OpenBook, which allows you to piggyback the trades of other traders.
2. The Welcome Bonus. Etoro will give you a welcome bonus of up to $10,00 just for making a deposit on the site!
Click Here to Find Out More About Etoro
--
Questrade - if you want to stay close to home and open up an account with a Canadian forex broker, then Questrade is likely the right choice for you.
Questrade is the largest independent broker in Canada. I have been personally using Questrade for the last ten years.
Questrade offers competitive commissions and, most importantly, the ability to trade the forex markets.
I'd recommend giving Questrade a look by clicking the link below.
Click Here to Sign Up for Questrade
--
Have fun exploring the world of the foreign exchange markets.