Earn $20 When You Sign Up To Bitbuy
Click Here To Qualify For Your Free $20 From Bitbuy
It seems like everybody is in the cryptocurrency game right now.
You've been on the sidelines long enough, and now you want to own something like Bitcoin or Ethereum.
Bitbuy, which is one of the most reputable Bitcoin exchanges around, is offering you the chance to earn a $20 bonus.
How do you qualify for this promotion? It's simple:
1. Click on the link above.
2. Sign up and make a $250 CAD deposit of $250 or more.
That's it! If you do these two things, you will qualify for the $20 bonus.
-
Bitbuy, which was founded in 2016, is Canadian owned and operated and has quickly established itself as one of the most reputable Bitcoin exchanges in Canada.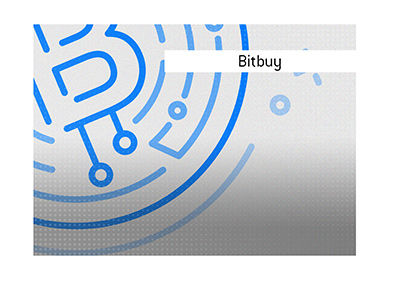 They provide a proof of reserves audit, conducted by Cipherblade. In this day and age, you need to make sure that your Bitcoin or Ethereum exchange is reputable, and this step helped to ensure that Bitbuy was worthy of your trust.
Bitbuy offers the ability to buy and sell a number of different cryptocurrencies, including:
1. Bitcoin
2. Ethereum.
3. Litecoin.
4. Bitcoin Cash.
5. Ripple.
6. Stellar.
7. EOS
8. DAI
Bitbuy offers a number of different ways to fund an account, including by e-Transfer, bank wire or cryptocurrency.
If you have cashed in on some of your cryptocurrency and are looking to withdraw Canadian dollars into your account, Bitbuy offers withdrawals via Interac e-transfer, bank wire and electronic bank transfer.
If you are looking to withdraw smaller amounts, Interac e-transfer is perfect as it is quick and low-cost, while larger amounts should be withdrawn via bank wire or electronic bank transfer.
How does Bitbuy make money, you might ask?
Here is a breakdown of their fees
.
-
Tesla recently announced that they would be investing $1.5 billion into Bitcoin and offering the ability to buy a Tesla vehicle via the cryptocurrency.
The world is quickly changing, and with governments all over the world continuing to fire up their printing presses, people are worried that the value of their fiat currency is quickly losing its worth.
Enter cryptocurrency, which is a great way to hedge against inflation.
Best of luck with your cryptocurrency purchases.