A Review of My Favourite Place To Buy Bitcoin in Canada
Click Here To Earn Your Free $30 From Shakepay
Shakepay is currently offering all of its new customers the opportunity to make a free $30 when they sign up and buy at least $100 in cryptocurrency. Simply click the link above to qualify.
-
As the price of Bitcoin rocketed in late 2020, I had a problem.
I had no idea where to cash out.
I was the victim of a Bitcoin exchange disappearing with my money in the past, and I hadn't yet signed up for an alternative exchange.
The reason? I was afraid of losing my money again.
I took a big leap of faith when I signed up for Shakepay. I had a bunch of Bitcoin that I had acquired years before, and I needed to be certain that another company wouldn't run off with my money again.
I did a tremendous amount of research before I signed up for Shakepay. I learned that the company, which was founded in 2015, had successfully processed over $750 million in digital currency transactions.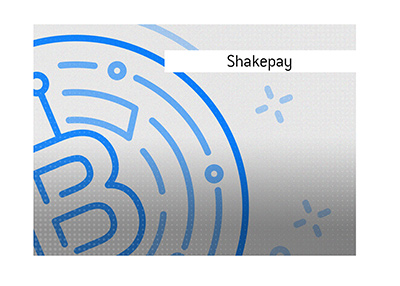 I learned that the company had 18 employees and was quickly growing.
So far, so good.
I searched online and found positive reviews - it seemed as though nobody had been stiffed.
I found that Shakepay is regulated as a money service by FINTRAC and the AMF, and that they are eligible to do businesses in all of the Canadian provinces and territories.
I also learned that all of Shakepay's cryptocurrencies are stored securely and that the company is backed by an insurance policy.
I also learned that the company has served over 150,000 Canadians and was promising lightning fast transactions.
I decided to sign up for an account. Here was my experience.
-
Signing Up
Signing up for a personal account was lightning fast. The company promised that an individual would be able to purchase Bitcoin/Ethereum within 10 minutes and this was definitely the case.
One of their deposit options is Interac E-transfer, and the deposit was created to my account very quickly. It was an easy transaction and everything was processed smoothly.
I also signed up for a business account so that I could cash out my existing Bitcoins. This took a bit longer, as you need to submit a bunch of your business documents.
This was finished within 2 business days, which wasn't bad at all, especially given how much demand there was to buy Bitcoins at the time.
Cashing Out
After I got my corporate account approved, I needed to:
1) Deposit Bitcoin with Shakepay
2) Sell Bitcoin
3) Cash out to my bank account.
I deposited my Bitcoin in smaller chunks to start to test Shakepay. In case something happened, I wouldn't be out too much money.
I found that my Bitcoin deposits took about 20 minutes to show up in my wallet.
Selling my Bitcoin was instant - the funds immediately showed up in my account.
After that, it was a matter of cashing out. I had the option to choose a bank wire or Interac e-transfer - I chose Interac e-transfer.
After requesting an Interac e-transfer (the maximum is $5,000 at a time), it took about 30 minutes for the email from Interac to show up. This is what I usually experience when dealing with Interac e-transfers.
After using the security password that Shakepay provided, the money was in my account.
From start to finish, depositing Bitcoin to having the cash in my account took about an hour, which I was very happy with.
Customer Service
I had a few questions about the process of signing up for an account.
Despite obviously being very busy (due to the surge in interest in Bitcoin), I usually received responses to my questions within one business day.
-
Now, here are the answers to some questions that you probably have:
1. Which cryptocurrencies can I buy/sell with Shakepay?
As of right now, the two options seem to be Bitcoin and Ethereum.
2. How do they make money if they are "commission free"?
The company makes money from the "spread" between what you can buy Bitcoin for and what you can sell Bitcoin for.
If you are selling Bitcoin, for instance, expect to receive 1.75% less than the current market price for Bitcoin.
I can live with that.
3. Does the company charge for deposits or withdrawals?
No.
4. How long do transactions take?
As I said above, the period of time between depositing Bitcoin and cashing out was roughly one hour.
5. How does the bonus work?
It's pretty simple - Shakepay will give you an extra $30 to buy cryptocurrency if you buy at least $100 worth of crypto. That's it.