Save Money When Signing Up For A Web Site
Sure, the economy is improving, but practically everyone is still a bit tight with their money these days.
Deals are out there to be had, and there is no point in spending more money that what is necessary.
For that reason, I thought that I would outline two of the top web hosting deals that are currently available to residents of Canada and everybody else in the world.
These are two of the biggest and most reputable web hosting firms around - you really can't go wrong with either.
Without further ado, here are two deals that I think that you should check out:
1.
73% Off at Fatcow.com
Click Here To Take Advantage of this Deal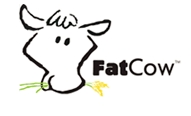 Fatcow.com, which was founded in 1998, is one of the most reputable web hosting firms in the world.
When you sign up for Fatcow.com through the link posted above, not only will you receive the introductory 73% off offer, but you will also receive a free domain name of your choice.
Getting set up at Fatcow.com is very easy - the entire process of bringing your site online should take no more than five minutes.
2.
25% Off at Hostgator.com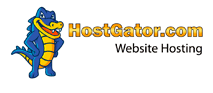 Hostgator.com is currently offering 25% off when you sign up for an account on their site.
In order to qualify for this deal, simply enter the coupon code of
MANUEL25OFF
during the sign-up process. This will automatically entitle you to receive 25% off. In addition, you will also receive a number of other perks, including the waiving of setup fees, which can get expensive.
Hostgator caters to everyone, from the person who just wants a simple five page site to the growing business who needs to establish an online presence.
Hostgator has a fantastic customer service staff that is always available to serve you.
Click Here to read more about Hostgator's 25% off deal
.
--
There are literally thousands of web hosts that are available to the residents of Canada, but these two companies mentioned above are two of the most reputable and reliable.