National Unemployment Rate Has Increased Under Barack Obama
There has been a great deal of scuttlebutt regarding Democratic National Committee chair Debbie Wasserman Schultz's recent appearance on Fox News.
Here is an exchange that Schultz had with Fox News host Gretchen Carlson:
Carlson: "Unemployment has gone up precipitously since he [Obama] took office."
Schultz: "That is simply not true. In fact, unemployment has now dropped below 9%. It's continuing to drop."
Carlson: "..is unemployment higher now than when President Obama took office?"
Schultz: "Unemployment is nearing right around where it was when President Obama took office, and it's dropping."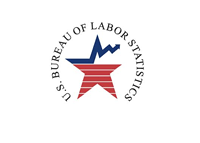 So who is telling the truth here?
President Obama's first full month in office was February of 2009, so let's look at the unemployment rate from that month.
In February of 2009, the national unemployment rate was 8.1%. This was a large jump from the previous month (January of 2009), when the unemployment rate was 7.6%.
The national unemployment rate spiked to a high of 10.2% in October of 2009, and now sits at 8.6% after an unexpectedly large jump last month. This drop wasn't due to some surge in economic activity - instead, many unemployed people fell off the records and were no longer counted as being "unemployed". Nonfarm payroll employment rose by 120,000 last month.
So, while the national unemployment rate is dropping, it is still higher than it was when was Obama took office (7.6%) and when Obama served his first full month in the White House (8.1%).
Source:
Historical Unemployment Rates