Third Point LLC, Other Hedge Funds Take Positions in SSCC
A group of hedge funds have taken activist stakes in Smurfit-Stone Container Corp (SSCC), convinced that the pending $3.5 billion acquisition of Smurfit-Stone Container Corp. by Rock-Tenn Co. undervalues the company.
Three hedge funds jointly filed a Form 13D stake for SSCC earlier today. The hedge funds are:
Third Point LLC
Royal Capital Management, LLC
Monarch Alternative Capital LP
According to the filing, Third Point LLC owns 2,250,000 shares (2.46%), Royal Capital Management, LLC owns 2,787,500 shares (3.04%) and Monarch Alternative Capital LP owns 3,181,868 shares (3.47%).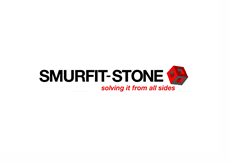 The three funds own a combined 8.97% of Smurfit-Stone Container Corp. and obviously plan to vote against the proposed merger with Rock-Tenn Company.
Here is what the three funds said in the 13D filing:
"The Reporting Persons believe that the Transaction substantially undervalues the Issuer, and, on January 27, 2011, representatives of Third Point, Royal Capital and Monarch (collectively, the "Management Companies") discussed whether there might be a basis for the Management Companies to work together to oppose the Proposed Merger.  On February 1, 2011, the Management Companies agreed to work together to oppose the Proposed Merger and to jointly send to the board of directors of the Issuer (the "Board of Directors") a letter stating that each of the Management Companies intended to vote the shares of Class A Common Stock as to which it has voting power and explaining the reasons for those voting decisions."
The deal calls for SSCC shareholders to receive $17.50/share in cash and 0.30605 shares of Rock-Tenn Co. As of right now, this would mean that the deal for SSCC shareholders would be worth $38.23/share. SSCC is currently trading at $38.74.
It will be interesting to see if Daniel Loeb (founder of Third Point LLC) and company will be successful in generating more value for SSCC shareholders or if the merger will go through as planned.
Source: SEC.gov -
Third Point LLC, Royal Capital Management, LLC, Monarch Alternative Capital, LP Form 13D Filing For SSCC