Definition of BNPL (Buy Now, Pay Later)
What does the term "BNPL" mean in the world of finance? What is meant by the term "Buy Now, Pay Later"?
You've almost certainly noticed the proliferation of "Buy Now, Pay Later" at many major retailers, including the likes of Target, Macy's and even Amazon, which signed a deal with BNPL provider Affirm.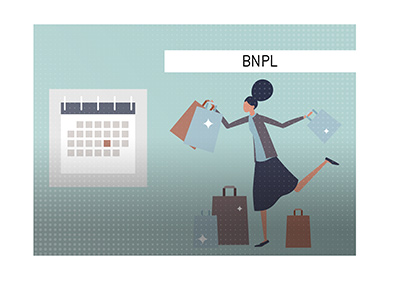 Buy Now, Pay Later is exactly how it sounds - instead of paying say, $400 for an item on Amazon, Buy Now Pay Later will allow you to make payments - for instance, four equal payments of $100.
How does a retailer offer this? Don't they charge interest?
The answer is no, as the retailer is paying a fee (usually 1.5% to 7%) to the Buy Now, Pay Later provider to handle the transaction for them. The BNPL provider takes on the risk, and the retailer lands the sale.
This service has proven to be very popular, as it allows retailers to sell more items, as consumers receive more flexibility, especially when it comes to larger purchases.
-
Buy Now, Pay Later isn't just for retailers.
Other providers of services, including dentists and mechanics, have been switching to a Buy Now, Pay Later model in recent years.
The big question is - how will these BNPL providers hold up during times of economic recession.
--
Davemanuel.com Articles That Mention
BNPL (Buy Now, Pay Later):
None