Bad News For Nevada As State Now Has Nation's Highest Unemployment Rate
The May state unemployment numbers were released by the BLS (Bureau of Labor Services) earlier this week.
May saw unemployment rates drop in a majority of the 50 states. One of the states that saw its unemployment rate fall was Michigan, which was able to post a 13.6% rate in May (down from 14.0% in April).
Nevada continued to move in the wrong direction in May, posting an unemployment number of 14.0%. Nevada's unemployment rate has moved from 13.0% in January of 2010 to its current rate of 14.0%.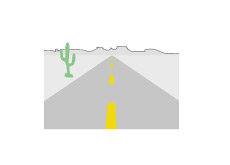 Nevada's continued misfortune means that the state now has the highest unemployment rate in the nation.
Nevada (14.0%), Michigan (13.6%) and California (12.4%) topped the list of the states with the highest unemployment rates in May, while North Dakota (3.6%), South Dakota (4.6%) and Nebraska (4.9%) posted the lowest rates.
In May of 2007, Nevada had an unemployment rate of just 4.5%. Fast forward three years, and this number has jumped by almost 10%.
Despite the ridiculously high unemployment numbers in the state,
Nevada's population continues to trend higher
. You have to wonder how long this trend will continue, especially considering the fact that other states seem to be starting to improve. Michigan, for instance, has seen its population drop over the past five years. Will Nevada follow along the same path?
Source: Davemanuel.com -
Historical State Unemployment Rates
Photo:
Walker.Carpenter