Netflix Down 27% After Reporting Q3 Earnings
Remember when Netflix, Inc. was trading at a lofty $304.79 per share?
That wasn't that long ago - as a matter of fact, that was mid-July.
The surge in Netflix shares confounded critics of the company and caused some prominent short sellers to publicly throw in the towel.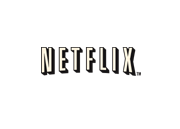 Shortly after reaching new highs, the company seemingly decided that they wanted to purposely self-destruct. Given the unbelievable missteps that the company made over a very short period of time, it seemed almost inconceivable that the popular DVD rental/streaming firm was run by the same people that had turned it into one of the 21st century's biggest success stories.
Those days are long over now, as the lustre has faded and the company has now finds itself in a perpetual self-defence mode. Competitors are swarming and Netflix's customers are abandoning in droves. Not a great combination.
The troubles for Netflix really ramped up in July, when they announced that they would be separating the current subscription plan into two separate plans - one for DVD rentals (to be rebranded as Quixster) and one for instant streaming. Many customers were pissed, claiming that Netflix was simply gouging their customers with the move (if you wanted both the DVD and streaming plans, you would have paid more).
Many angry Netflix customers took to Twitter to express their outrage, with most announcing that they had now cancelled their Netflix subscriptions. The stock tanked.
Today's Q3 earnings report from Netflix was going to be their first earnings report that would include the impact of their ill-fated decision to split their product into two (FYI, the company decided to scrap their planned Quixster offering after the negative backlash from customers).
The results? Not pretty.
Netflix is currently down nearly 27% in afterhours trading, and is currently trading at $87.29. That's a long fall from over $300.
Netflix revealed that they lost 810,000 subscribers in the third quarter. Netflix also revealed that they are expecting losses for a "few quarters" starting in 2012, thanks to planned expansion in the UK and Ireland.
--
Netflix has gone from darling to pariah in just one quarter.
Can it recover?