Tesla Motors Drops Over 6%
Shares of Tesla Motors, Inc. (TSLA) dropped over 12 points (-6.24%) to close the regular session at $180.95 on Wednesday after a downgrade and viral video conspired to hit the stock.
Tesla Motors started the day off on the wrong note after Baird Equity Research downgraded the stock from Outperform to Neutral.
The basic gist of the research note from Baird? Tesla Motors and its stock have done exceptionally well over the past year or so, and its future prospects (Model X, better battery technology) have already been priced into the stock.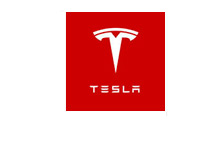 Baird notes that they are bullish on the company over the long-term, but that they are worried about the company's current valuation.
12 months ago, Tesla Motors was trading at less than $30/share. Even after today's drop, TSLA closed the day at over $180. That is a one year return over nearly 550%, which means that investors won't have much tolerance if Tesla Motors stumbles, even slightly. Baird argues that future good news, such as the introduction of the Model X, has already been priced into the stock.
--
Shares of Tesla took a further tumble in the afternoon after blogs such as Jalopnik.com posted photos and videos of a Tesla Model S burning on the streets of Seattle, Washington.
At the time that the article was published, it wasn't known what the case of the fire was - mechanical issue or something else?
Shortly after the article went viral, officials at Tesla sent out a statement in which they said that the fire was caused after the car collided with a "large metallic object". Tesla noted that the driver escaped the vehicle safely and that the fire "never entered the interior cabin of the car".
Source: Jalopnik.com -
This is What Fiery Tesla Model S Death Looks Like
--
Is the ride for Tesla shareholders more or less over? Do you agree with what Baird Equity Research had to say earlier today?
After all, Tesla Motors founder and CEO
Elon Musk said in September
that "our valuation right now is assuming a lot of good execution".