Paulson and Co. Continues Their Red-Hot Run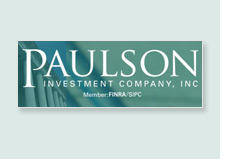 If you thought that Paulson and Co. was destined for a let-down after 2007's massive year, then John Paulson would like to tell you that you are wrong so far.
Paulson and Co. hit it out of the park last year as they made huge bets against the subprime credit market. They put their money where their mouth was and bet big that the subprime mortgage market would crash, and crash it did. The company saw its total assets swell due to massive gains in their funds and a new inflow of capital, and now manages just around $30 billion dollars.
The company announced on Friday that 2008 is off to a strong start, with a number of their funds returning between 5-10 percent so far this year. According to their letter, their credit strategy funds have returned over 8% so far in 2008. These are the funds that made such a splash last year.
The event-driven strategies fund has produced net gains of between 5.5% and 10% so far this year, while their merger arbitrage fund has returned between 4.3 - 9%.
Considering the overall size of their funds, these results in the first two months of the year are just fantastic. It will be interesting to see whether or not Paulson will be able to continue this throughout the rest of 2008.
I have heard rumors that Paulson is starting to snatch up large plots of land in certain US states, especially California. True or not? Who knows, but Paulson certainly isn't afraid of taking a contrarian stance.
Filed under:
Hedge Fund News
|
General Market News