Harbinger Capital Partners Funds Raises Stake in Cablevision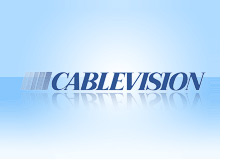 Things are about to get a bit more interesting for Cablevision and its management - it was revealed on Friday that Harbinger Capital Partners Funds had upped its stake in the company from 4.9 to 8.1%. This represents a total stake of almost 19 million shares, which is worth over $615 million dollars.
Harbinger Capital is not known as being a quiet shareholder - they are known as agitators, a company which purchases large blocks of shares and then pushes for change. They declared in their filing that they believe that Cablevision is undervalued, and that they "hope to meet with the company in the very near future to discuss our thoughts". Others clearly think that the company is undervalued as well - the Dolan family tried to take the company private last year for $36.26 and were rejected by investors who thought that the price was too low. The stock currently trades at $32.40, giving it an overall valuation of $9.61 billion dollars. The company reached a high of nearly $90 in 2001.
Harbinger Capital launched in 2001 with $25 million in seed money from parent company Harbert Management Corp. The company now manages $25 billion in total assets, helped by a banner 2008 (so far) that has seen total hedge fund assets grow by about $6 billion dollars. Harbinger Capital is on track to be one of the biggest hedge fund winners in 2008. The company is powered by the immensely talented Phil Falcone, one of the shrewdest and most successful traders in the world.
Things are about to get more interesting for Cablevision with Harbinger Capital as one of its major shareholders.
Filed under:
Hedge Fund News
|
General Market News