Satellite Overseas Fund Faced Withdrawal Requests for 21% of Fund Assets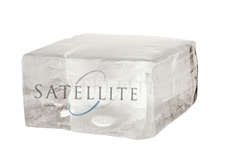 Not to sound like a broken record, but another major hedge fund has announced that they will be halting client withdrawals for the time being.
Satellite Asset Management LP, which currently has about $4 billion dollars under management, announced earlier today that they will be suspending investor redemption requests for three of their major hedge funds: the Satellite Overseas Fund, the Satellite Fund II and the Satellite Credit Opportunities Fund. All three funds have apparently suffered 35%+ losses so far this year, and all three funds are the subject of a high number of withdrawal notices. According to a recent article in Bloomberg, the Satellite Overseas Fund, with approximately $2 billion dollars under management, has seen withdrawal notices that account for 21% of the assets of the fund.
Satellite Asset Management LP, which had approximately $7 billion dollars under management at the start of the year, also announced that they have eliminated 30 jobs in order to cut costs. The company was founded by Lief Rosenblatt, Gabe Nechamkin and Mark Sonnino in 1999 - all formerly worked at Soros Fund Management LP.
Many investors in hedge funds are fleeing the industry in droves, seeking out the comfort of cash and cash-equivalent investments. High net-worth investors are pulling their money, as well as pension funds and "fund of funds". Pension funds are suddenly finding investments in hedge funds to be unappetizing, while many "fund of funds" are forced to withdraw assets in order to meet their own withdrawal requests. A number of high-profile hedge funds have either liquidated or frozen redemption requests this year.
The hedge fund industry is currently under siege from investors, the media and regulators. A few years ago, starting a hedge fund was a glamorous and glitzy endeavor that meant sure riches for the managers of the fund. Now, many new hedge funds are finding it nearly impossible to raise capital. Many hedge funds have suffered large losses this year, which will lead to the death of many different funds. 2008 has been a catastrophically bad year for the hedge fund industry - many funds that enjoyed outlandish gains in 2007 won't exist by this time next year.
This isn't the first major hedge fund that has temporarily frozen withdrawal requests, and it certainly won't be the last.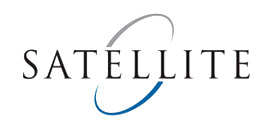 Filed under:
Hedge Fund News
|
The Economic Meltdown