Review of Top Online Stock Brokers
There are literally dozens upon dozens of different online brokers in the world, all eagerly awaiting your business.
How do you determine who the best broker in the world is? How do you properly determine who should get your business, when so many brokers are seemingly offering the same thing?
The answer - research, research and more research.
There are independent reviews and not-so-independent reviews. There are glowing reviews that have been bought and paid for, and there are harsh reviews that have been fueled by a single negative experience.
All you can do is read every review that is posted online, and try to best determine who the top brokers are. From there, you can contact the brokers with any questions that you might have. Eventually you will find a suitable broker that will earn your business.
I have started to compile a list of the brokers that I can personally recommend. These companies have not paid for these reviews - money is not a factor in determining whether or not I like these companies.
These are simply companies that I believe deserve your business, based on my past dealings with them.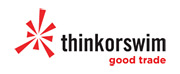 Thinkorswim
Rating: 9.7/10
Overview: Outstanding customer service coupled with a trader-friendly software package makes for a great experience.
Read the Full Review Here

Interactive Brokers
Rating: 9.6/10
Overview: Bare bones (but highly customizable) trading software. Rock bottom commission structure.
Read the Full Review Here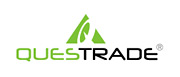 Questrade
Rating: 9.6/10
Overview: Fantastic customer service, competitive commissions and a lightning-fast account set-up and funding process.
Read the Full Review Here
Filed under:
Internet Companies
|
Stock Market Education