Discount Canadian Brokerages That Deserve Your Business
Back in the late 1990s, when online stock trading really took off, Canadian traders had to look to the United States for their discount brokerage accounts.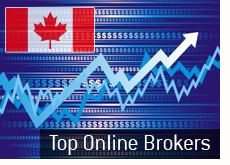 If you wanted to deal with a Canadian company for your trades, then that meant dealing with a bank or a company like E-Trade or Ameritrade. There were certainly no direct access trading firms that catered directly to Canadians.
Banks, such as Toronto Dominion and Bank of Montreal, had ridiculous commission structures and were very cumbersome and slow.
E-Trade and Ameritrade, while fairly cheap, suffered regular outages on busy market days and were just aggravating to deal with. They were fine if you were buying and selling stocks occasionally - however, active traders that tried to deal with them suffered rapid hair loss and a shortening of their life span due to the stress of dealing with them.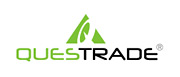 In the early 2000s, Questrade burst onto the scene. Questrade was unusual in that they actually catered to Canadian customers. Their software was top-notch, they offered great support and their commission structures were competitive.
Questrade has continued to expand on their product offerings since then, and I can honestly say that I am still a customer at their firm, after dealing with them for at least half a decade. I can recommend them with no hesitation because I am a happy customer myself.
What do I like about Questrade?
Everyone looks for different things in a discount broker, but here are my three main criteria when looking for a place to send my business, as well as the grade that I would give to Questrade for each of the three criteria:
1. Commission Structure. B+
Not quite as cheap as Interactive Brokers, but competitive nonetheless. 1 cent per share with a $4.95 minimum / $9.95 maximum is certainly competitive.
2. Product Offering. A-
While I just focus on stocks, Questrade offers the ability to trade forex, mutual funds, options and even physical gold.
Their software platform is slick and easy to use, plus they also offer a web-based trading client if I am away from my computer.
3. Customer Service. B
Questrade has a knowledgeable and helpful customer service staff. I've never had a problem in dealing with them.
Click Here To Open A Questrade Account
--
Questrade has the entire application process very streamlined, and the time that it takes to sign up and fund an account is quite likely one of the quickest in the industry.
Questrade gets a thumbs-up from me.
Another broker that caters to Canadian clients that you might want to consider is Thinkorswim.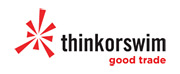 Thinkorswim has developed a very passionate following over the past number of years. They enjoy tremendous word-of-mouth, and their business has swelled as a result.
Thinkorswim has developed a very loyal following due to three reasons:
1. Outstanding customer service. They are really unbelievable, and are unmatched in the business.
2. Very trader-friendly product offerings. They listen to their customers and frequently implement suggested changes and additions.
3. Unmatched offerings for options traders. Most active options traders that I speak to have accounts at Thinkorswim - I would say that this is one of the company's biggest strengths.
Click Here To Open A Thinkorswim Account
These are two direct access brokers that caters to Canadian residents that I can personally recommend. There are others out there, but I have dealt with both of these companies and can recommend them both.
Filed under:
Company Reviews