5% Cashback Offers From American Express
When it comes to selecting a credit card, people tend to look for different things.
Some people will look for a card that has no annual fees.
Some people will look for a card that has a high amount of prestige associated with it (ie, the American Express Platinum Card).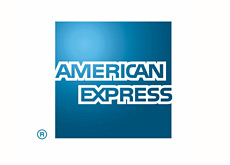 Some people will look for cards that offer cash back incentives, which is going to be the focus of this particular article.
There is a card offered by American Express that is called the Blue Cash card.
This card offers up to 5% cash back on all purchases.
In this tough economic climate, people will gladly take all the help that they can get, which is why the Blue Cash card has become so popular in such a short period of time.
Here is how the cash back incentives on the "Blue Cash" card work:
Purchases are split into two categories - "Everyday" purchases and "other" purchases.
"Everyday" purchases are purchases that are made at supermarkets, drug stores and gas stations. Note: These have to be US merchants, and they can't just be a department of a superstore or warehouse club.
So, for instance, filling up your car at your local gas station or buying your groceries at a local Safeway would both qualify as "everyday" purchases.
"Other" purchases would be anything other than "Everyday" purchases.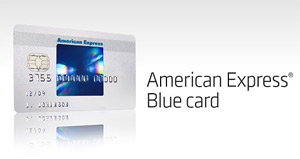 Now, the size of your cash back incentives is determined by the amount that you have spent on your card in the past 12 months.
You will receive
1%
cash back on "everyday" purchases if you spend less than $6,500 on an annual basis, and
5%
cash back if you spend over $6,500.
For "other" purchases, you will receive
0.25%
cash back if you spend under $6,500 on an annual basis, and
1.25%
cash back if you spend more than $6,500.
There is an obvious incentive here to put as many of your grocery and gas purchases as you can on your credit card.
Most families easily spend more than $500 per month on groceries, and nearly as much on gasoline.
If a family, for instance, were to spend $800 per month on groceries and gasoline and put the entirety of their purchases on their American Express "Blue Cash" card (and shop at qualifying retailers and gas stations), then they would stand to receive $40 in cash back every month.
Over the course of an entire year, this works out to nearly $500 in total savings, which is a great deal of money for any family.
Cash back credit cards can be a valuable addition to the wallet of any person who is trying to stretch their dollars in this current economic environment.
Filed under:
Company Reviews