Review of Morningstar.com
Click Here to Sign Up for a Free Trial at Morningstar.com
After the stock market rout that we have endured over the past few years, it should be increasingly obvious to you that most stock brokers have absolutely no idea what they are doing.
Did they see this downturn coming? No. Did they take steps to protect your money? No.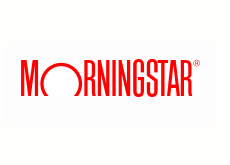 There is only one person that you can trust to manage your money, and that is yourself.
Morningstar.com helps regular people like you intelligently invest their hard-earned money.
In order to try and figure out whether or not a service is valuable, I first look at how many users a service has.
I figure that if a service doesn't provide value to its customers, then they probably won't have many customers.
Morningstar currently has over six million members. Having such a large base of customers tells me that the company is offering products that are of tremendous value to investors.
So what exactly does Morningstar offer?
Information for investors, and plenty of it.
Here are just some of the things that premium members of the site receive:
-access to the financial data of over 13,000 mutual funds
-access to the financial data of over 7,000 stocks
-stock and mutual fund screeners
-access to incredibly valuable articles on stocks and the markets in general
-access to the Morningstar investment classroom
-access to Morningstar's proprietary stock rating system
Find out why six million people are currently using Morningstar's services.
If you want to test out the site and don't want to pull out your credit card just yet, don't worry - Morningstar offers a free trial of their services.
You can either sign up for a free membership (which will never cost you anything), or you can elect to take a 14 day free trial of Morningstar's premium membership service. Like any reputable site, Morningstar offers free trials of their services because they are confident in the quality of their product.
In this day and age, the more access to unbiased information that you have, the better. Don't listen to your stock broker - believe in yourself, and believe that you can successfully manage your own money.
Start today by signing up for a free Morningstar account.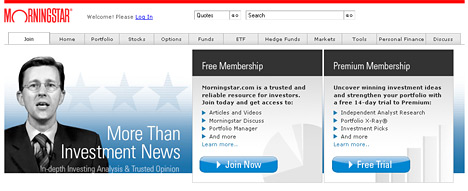 Filed under:
Company Reviews