Barron's Annual Subscription Review
Click Here For $26/26 Weeks Offer
Barron's (which is a subsidiary of the Wall Street Journal) is currently offering potential new customers the opportunity to subscribe to Barron's (Digital and Print) for just $26 for the first 26 weeks.
Purchase a six month membership for just $26 and you will receive: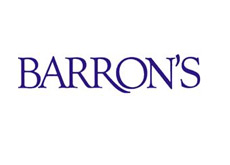 -26 weeks for just $26
-unlimited access to Barrons.com and the iPad application
In order to qualify for this promotion, simply click the link above and sign up for your membership.
Barron's Online includes all of the content that is offered to readers of the print Barron's publication, as well as a number of other perks.
Subscribers to Barron's Online will also receive weekly content that is available only to Barron's Online members, daily stock reports, email newsletters, video reports and breaking news.
Barron's was first published in 1921, and has since grown into one of the most influential and widely-read financial publications in the world.
If you are looking for a financial publication that doesn't get breathlessly caught up in bullish sentiment, then Barron's is very likely the publication for you. Barron's likes to scrutinize some of the most popular (and widely held) stocks, and doesn't view the markets through rose-colored glasses as some other publications do.
Barron's looks to evaluate the markets in a fair and even way, and for that reason should be included in your weekly reading material. Even if you don't necessarily agree with all of their articles, it is always helpful to receive opposing viewpoints when figuring out where to invest your money.
Barron's has a number of talented writers that deserve your attention, making this $26/26 weeks offer unmatched in terms of its value.
I have been a Barron's subscriber for a number of years now, and can't recommend them highly enough.
Click Here For $26/26 Weeks Offer
Filed under:
Company Reviews