Who are the Best Forex Brokers?
Now, picking your favorite forex broker is an understandably objective exercise.
The criteria for me picking my favorite forex broker might be different than yours.
My advice to you - read reviews from various sources, and then decide on which forex broker you are going to sign up with.
Before signing up with any forex broker, ask yourself the following question - what are the most important attributes that I am looking for in a forex broker?
Is it strong customer service? Is it a high sign-up bonus? Is it access to as many different markets and currency pairs as possible?
Ask yourself that question, and then go out on the hunt for a forex broker. It will make the entire process quite a bit easier for you.
Anyways, without further ado - here are two of the best (in my opinion) online forex brokers: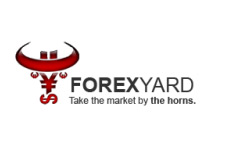 Forexyard
- Forexyard.com has been in business for over five years. They are one of the most popular forex brokers due to a number of different reasons, including:
1. Strong 24/7 Customer Service.
2. Up to $1,000 Cash Back when you first open and fund your account.
3. A near instant account opening process that will have you trading within minutes.
4. A minimum deposit amount of just $100.
5. Guaranteed Executable prices and continuous quoting.
Click Here to Open an Account at Forexyard
--
Filed under:
Company Reviews