Paulson and Co., Inc. Takes 17.4% Position in Supermedia, Inc.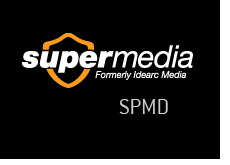 Much like Warren Buffett, investors around the world follow John Paulson's every move.
And why not? The head of the mega-hedge fund firm Paulson and Co., Inc. has been phenomenally successful over the past 2-3 years, making billions for himself and his investors in the process.
John Paulson burst onto the scene in 2007 when his Paulson Credit Opportunities Funds reportedly returned nearly 600% over the course of just one year, thanks to Paulson's very large (and very correct) bet that the U.S. subprime mortgage market would collapse.
The US subprime mortgage market obviously did collapse, and Paulson became one of the most followed investors in the world overnight.
Those who had Paulson pegged as being a one-hit wonder were in for a rude awakening, as Paulson and Co. Inc. managed to sidestep a horrific year for the hedge fund industry in 2008 after posting even more gains.
By the end of 2008, Paulson's firm was one of the largest hedge fund companies in the world.
2009 brought even more success and notoriety for John Paulson. At this point, John Paulson, along with Warren Buffett, are arguably the two most influential investors in the world.
--
So what has Paulson been buying/acquiring in recent days?
According to this filing
, Paulson (through his various funds) has acquired approximately 2.6 million shares of Supermedia, Inc.
This represents 17.4% of the company.
The acquisition of the Supermedia, Inc. common shares was spread out over various funds in the Paulson & Co Inc. family:
Paulson Advantage Master Ltd. - 411,956 shares
Paulson Advantage Plus Master Ltd. - 977,240 shares
Paulson Advantage Select Master Fund Ltd. - 8,863 shares
Paulson Credit Opportunities Master Ltd. - 510,363 shares
Paulson Recovery Master Fund Ltd. - 699,084 shares
--
Supermedia Inc. (formerly known as Idearc Media), recently emerged from bankruptcy.
According to Yahoo.com. "SuperMedia Inc. operates as the advertising agency for local small to medium sized business across the United States."
Supermedia closed at $43.80 on Friday afternoon, ending the week up about 27.3%.
Link:
SPMD Quote
Filed under:
Hedge Fund News