Apple Expected to Unveil New Tablet Computer on Wednesday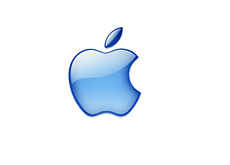 The "iSlate"? The "Apple Tablet"? The "iPad"?
There is no telling what Apple's new tablet computer will officially end up being called, but one thing is for sure - it will be unveiled to the world on Wednesday. Apple is widely expected to pull back the curtain on their new tablet computer at a press event at the Yerba Buena Center for the Arts in San Francisco on Wednesday morning (10 am PST).
Many analysts and tech writers have already been writing about the potential of a new tablet computer from Apple. Some are excited about the prospects, while others have already panned the device before it has even been unveiled.
One thing is for sure - betting against a new product from Apple is usually not a smart move.
Many people were panning the iPhone before its official release in 2007, but the device has gone on to take a large share of the cell phone market.
The new device from Apple is expected to cost around $1,000 USD, and will likely start shipping in March.
In January of 2007, when Apple officially unveiled the details of their new "iPhone", the stock rallied strongly, trading from $85 to $95 over the course of just a couple of days.
The stock is currently trading at $197.75, which is about 18 points below its 52 week high of $215.59.
The device will directly compete with the Amazon "Kindle" and the Barnes and Noble "Nook", so I would keep an eye on those two companies this week as well. Amazon fired a pre-emptive strike in the battle against the "iSlate" when they announced that they will soon allow developers to build and sell applications for their Kindle device.
Apple has reportedly been in talks with several major newspapers and book publishers regarding making their content available (for $, of course) to users of the new "iSlate" device (or whatever it will end up being called).
The new tablet computer from Apple is rumored to include a touch screen (similar to the iPhone), 3G wireless and a "virtual" keyboard. The screen is expected to be 10 inches in length measured diagonally. Also, there are rumors that you will be able to buy a version of the "iSlate" that includes a small camera.
Will the new tablet computer from Apple be another massive win for the company, or will the "iSlate" end up missing the mark?
Like I said - I wouldn't bet against Apple.
Link:
Apple Quote
Filed under:
General Market News