Coupon Code for $26/26 Weeks Offer at Barron's
Click Here to Qualify for $26/26 Weeks Offer
With the national unemployment rate at 10% and many Americans struggling to make ends meet, finding a good deal is more important than ever. I mean, who wants to pay more for something than they have to, especially in this day and age?
Barron's (which has been published since 1921) realizes this, which is why they are currently offering a deal where you can receive Barrons (print and online) for $26 for your first 26 weeks.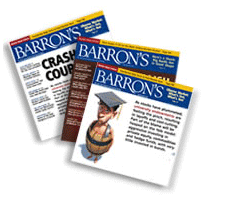 So - 26 weeks of Barron's (including access to their digital offering, which gives you unlimited access to their digital content) for your first 26 weeks as a member.
Note: this special offer is just available to new customers
Click Here to Take Advantage of This Offer
Barron's coupon codes - a smart choice in a weak economy.
Filed under:
Company Reviews