90 New Hedge Funds Launch in Q1/2010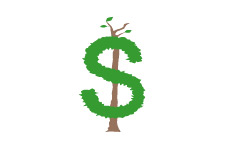 According to Eurekahedge.com, the global hedge fund industry has continued to recover over the past 9-10 months.
From the late '90s until 2007, the hedge fund industry swelled in size as wealthy investors, pension funds and sovereign wealth funds poured trillions of dollars into funds of all shapes and sizes. Hedge fund managers became stars (and billionaires) overnight. Many college graduates were choosing to forego a job at a traditional Wall Street firm in favor of a position at a hedge fund. The reason was obvious - many hedge fund employees were becoming ridiculously wealthy.
In late 2007, the wheels started to come off of the overheated hedge fund industry. The industry had quickly become over-saturated, with everyone and their brothers deciding to open up a fund. The market started to swoon and suddenly the capital stopped flowing in.
Things really fell apart for the industry in late 2008. The financial system nearly collapsed in the fall of 2008, and suddenly everybody wanted their money out of the industry, for a variety of different reasons. Feeder funds wanted their money out to meet redemption requests of their own. Wealthy investors wanted their money out because they were nervous and saw their net worths declining due to a collapse of the real estate and equity markets. Pension funds were suddenly feeling the heat for investing in hedge funds, which were suddenly covered by a black cloud.
Bernard Madoff certainly didn't help things either, as his scheme unraveled in December of 2008 due to his company being unable to meet $7 billion in redemptions. This sent shock waves through the industry which resulted in even more redemption requests.
It was a chain reaction that resulted in many hedge funds shuttering their doors. Other hedge funds decided to take the step of temporarily freezing their withdrawals in order to avoid more losses through the forced selling of positions.
At the end of 2008, some of the industry's biggest firms were in serious danger of going under. Hedge funds had seemingly become pariahs overnight - many people pointed to hedge funds as one of the main reasons why the markets (and economy) had suddenly collapsed.
A little over a year after the Great Hedge Fund Massacre of 2008, the industry seems to be regaining its footing.
According to Eurekahedge.com, hedge funds have witnessed $80 billion of net positive asset inflows over the past 10 months.
An even more encouraging stat for the industry - 90 new hedge funds opened their doors in the first quarter of 2010. Not only have existing hedge funds been able to halt the exodus of assets, but new hedge funds have also been able to raise money as well.
It's amazing what a good year for the markets will do..
Source:
Eurekahedge.com
Filed under:
Hedge Fund News