Treasury Department Will Begin Unloading 7.7 Billion Share Stake in C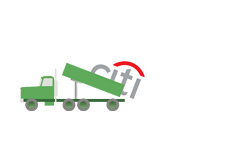 According to various published reports, the US Treasury Department has officially set the wheels in motion regarding the sale of their $32 billion stake in Citigroup.
The government has hired Morgan Stanley (I wonder how they were selected) to manage the sale of their massive stake. According to reports, the government will engage in a "dribble-out plan" (selling shares steadily in the market) rather than dumping the entire 7.7 billion share stake on the market at once. A block sale of this size would have weighed heavily on the price of Citigroup.
The government, which had given Citigroup a total of $45 billion in bailout funds, chose to convert a substantial portion of this money ($25 billion) into C common shares last fall. This ended up working out to be a 7.7 billion share position at an average price of $3.25 per share.
Citigroup closed at $4.18 on Monday afternoon, giving the US government a "paper" profit of about $7.15 billion on their position.
Note: even after this sale is completed, the US government will still own $5.3 billion of Citigroup trust-preferred securities, as well as warrants to buy 465.1 million shares in the company.
As we wrote about earlier this month, many hedge funds have been snapping up shares of Citigroup over the past few quarters, presumably in anticipation of the US government selling their massive stake. A number of the largest hedge funds in the world, including Paulson and Co. Inc., Eton Park Capital Management LP and Soros Fund Management LLC, own substantial blocks of C common shares. Paulson and Co. Inc. has a particularly large 506.7 million share position in the company (as of December 31st, 2009). This is one of John Paulson's largest single positions.
Why is the government's sale of C shares a good thing for the company? Not only will it make it easier for the company to raise money, but it will also remove the stigma of large government ownership.
The US government gets to trumpet its large profit in the transaction, while Citigroup will continue to work their way out from under the crushing weight of the US government's boot.
Source:
Hedge Funds Zeroing In On Citigroup
Filed under:
General Market News