Government Allegedly Looking Into Goldman Director Rajat Gupta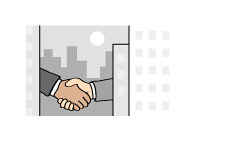 According to a recent Wall Street Journal article (link below), the government is investigating whether or not Rajat Gupta, a director at Goldman Sachs, tipped off Raj Rajaratnam about a September 2008 multi-billion dollar investment by Berkshire Hathaway in Goldman Sachs.
According to a "recent court filing dated March 22", the government alleges that "Mr. Rajaratnam or co-conspirators" traded shares of Goldman Sachs using non-public information.
Rajaratnam, who used to run Galleon Group (formerly one of the largest hedge fund management firms in the world), and a number of his employees and business associates are currently under investigation by the government for insider trading. Rajaratnam himself was charged with four courts of conspiracy and eight counts of securities fraud after the government alleged that Galleon Group traded in multiple stocks using non-public information.
One of these stocks, according to the government, was Goldman Sachs. According to the Wall Street Journal article linked below, a "person close to the situation" claims that Rajat Gupta tipped off Rajaratnam about an upcoming investment by Warren Buffett in Goldman Sachs. This investment, as you might remember, took place in September of 2008, which was right at the height of the financial crisis.
According to the article, Gupta and Rajaratnam met frequently and had some business dealings in the past. Gupta, who currently serves as a director at Goldman Sachs, apparently told Goldman Sachs last month that he "wouldn't seek re-election as a director."
The article goes on to say that Gupta was notified via letter that the government had "intercepted phone conversations between him and Mr. Rajaratnam." It's not known as to whether or not Gupta said anything incriminating during these conversations. It's important to note that Rajat Gupta has not been charged with anything, though this could always change.
Any inside information regarding Warren Buffett's investment in Goldman Sachs would have paid significant short-term dividends for anybody that acted on the information.
On September 23rd, 2008, the deal between Berkshire Hathaway and Goldman Sachs was formally announced. The deal saw Berkshire Hathaway purchase $5 billion worth of perpetual preferred stock with a 10% dividend. In addition, Berkshire also received warrants to buy $5 billion worth of GS with a $115 strike price, exercisable anytime within 5 years of the purchase date.
According to multiple reports, Goldman and Warren Buffett worked throughout the day on September 23rd to close a deal.
Somebody with knowledge of the upcoming deal could have purchased GS shares at the end of the regular trading session on September 23rd for $125 and immediately flipped their shares for $135 in afterhours trading, after the deal was announced.
At the time of the deal, Goldman Sachs had traded from $180 in August to as low as $86.31 in mid-September. The firm was on the ropes at the time, just like practically every other financial firm at the world.
The Berkshire Hathaway / Goldman Sachs transaction was a big deal because it reassured investors that Goldman was not about to go under. Warren Buffett's reputation is absolutely golden and pristine, and investors correctly figured that Buffett wouldn't have committed billions of his company's money to Goldman if he actually thought that they might go under.
--
It's interesting to see the twists and turns that the government's investigation into Galleon Group has taken.. it will be interesting to see how this all plays out in the end.
Source: WSJ.com -
Probe Turns to Buffett Deal
Filed under:
Hedge Fund News