Q2 Fund Report Now Available (For Free)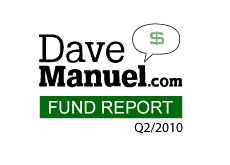 The Q2 Hedge Fund report has finally been released.
Originally the report (actually it's a section of this site) was supposed to be released on Sunday night, but the data gathering and computations took much longer than I had previously anticipated.
I changed the format this time around. In Q1, I released the report as a 200+ page PDF file. A *.pdf file of this size is pretty cumbersome to use, and considering the fact that many more funds will be added to the report in the near future, I had to come up with an alternative.
The alternative can be found on this page -
Manuel Fund Report
.
Now you can access all of the information through drop-down menus and searches. Want to know the top 100 most widely held stocks amongst the 96 funds that I tracked last quarter? Want to know the nanocap stock with the highest number of new buys in Q2? Want to know which mid cap stock had the highest number of outright sales in Q2? Want to know the most widely held Financial stock during Q2? It's all there for you.
96 different funds were tracked during Q2. The largest hedge fund firms are mostly included (SAC, Paulson, Soros, Citadel, etc are all there), but there are a number of other institutional investors and money managers as well (Berkshire Hathaway, Goldman Sachs, Bill & Melinda Gates Foundation Trust, etc). In total, over $1 trillion in total assets are covered in this quarter's report.
In the coming quarters, I am going to be tracking more and more funds, institutional investors, money managers, etc. By the end of 2010, I should be tracking 200+.. eventually I hope to bring this number to well over 500.
Where did this information come from, and how was it calculated?
First off, I took the Q2 13F-HR filings from each company and parsed/extracted the information. In total, this resulted in 57,874 positions that were held by the 96 funds.
The next step was to use my quotes service to pull information on each security that would be needed to perform calculations and conduct searches properly (information such as market cap, etc).
The third step was to compare the Q2 data to the Q1 data. Had a stock been sold in Q2? Had a fund increased their stake in MSFT in the second quarter? If so, by how much? All of this information had to be calculated and compiled.
The last step to move the information online so that all of the readers of this site could access it. That took a while, but I won't have to do it again.
13F-HR filings can be kind of hard to analyze, especially if you are trying to compare filings from different quarters to see what moves a fund has made. I tried to do that work for you, and make the information a bit more presentable.
Why put this information online? For the same reason that I put every other piece of information on this site - I wanted the information myself for my own trading/investing and thought others could make use out of it. I don't want anything from you for it - I try to keep this site advertisement and cost free. If you make use out of it, then that is good enough for me. A word of warning - always verify any information (whether it's on this site or another) yourself before acting on it.
Some of the more interesting pieces of information to come from the recently released Q2 report:
Apple was the most widely held stock at the end of Q2, surpassing JP Morgan Chase & Co from the quarter before.
25 of the 96 funds chose to increase their positions in Microsoft, while 12 of the 96 funds chose to decrease their positions.
BPOP was purchased by 10 funds during Q2, including Paulson and Co INC, SAC Capital Advisors LP and Renaissance Technologies LLC.
9 of the 96 funds decided to initiate new positions in Goldman Sachs. This included Paulson and Co. Inc (1.1 million shares) and the Bill & Melinda Gates Foundation Trust (500k shares).
--
There are still a few smaller things that need fixing - I'll be addressing these over the next 24-48 hours.
In addition, I will be continuing to add to this page for the foreseeable future. I'll also be adding a comment box shortly so that you can make suggestions re: new features and funds that you would like me to follow.
Hope you enjoy.
Source:
Q2 Manuel Fund Report
Filed under:
Hedge Fund News