Multiple Insider Trading Rings To Be Busted?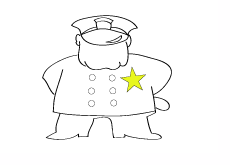 The last time that a MAJOR insider trading bust really rocked the markets was in the mid to late 1980s.
Famed trader Ivan Boesky pled guilty to securities fraud. As part of his deal, Boesky allegedly fed the SEC information regarding the activities of Michael Milken. This information reportedly helped lead to the 1989 federal grand jury indictment (98 counts of racketeering and fraud) of Milken, which in turn led to Milken's 22 month stint in jail. Milken was also forced to pay over $1 billion in fines and lawsuit settlements.
This was big, big news at the time, as both Boesky and Milken were both major players. Milken's legal woes were especially noteworthy because it signaled the beginning of the end of the LBO (Leveraged Buyout) era.
--
Fast forward to 2010.
According to the Wall Street Journal, federal authorities are concluding a "three-year investigation" that could "ensnare consultants, investment bankers, hedge-fund and mutual-fund traders, and analysts across the nation".
According to the WSJ, authorities say that the current investigation could "eclipse the impact on the financial industry of any previous such investigation". Given the impact of the Boesky/Milken investigations in the '80s on the financial industry, this is quite a bold statement to make and shows just how big this
insider trading
investigation is. It sounds as though federal authorities are scrutinizing nearly every level of the Wall Street food chain, from consultants all the way up to the most prominent hedge fund managers.
The current investigation seems to be centering on a number of high-profile takeover deals that have occurred over the last 2-3 years. Authorities are investigating whether certain investors profited from illegal knowledge of the deals, and, if so, how they were able to obtain this information. Expert-network firms and independent analysts are reportedly being scrutinized as possible conduits of insider information in this probe.
Some of the deals that are being focused on are:
-Schering-Plough, Merck & Co.
-Abbott Laboratories, Advanced Medical Optics Inc.
-AstraZeneca PLC, MedImmune Inc.
--
It sounds as though some very large hedge funds and other institutional investors are currently in the crosshairs of the SEC and FBI. It will be interesting to see how this all plays out..
Source: WSJ.com -
U.S. in Vast Insider Trading Probe
Filed under:
Hedge Fund News