Santa Claus Rally Looking Unlikely This Year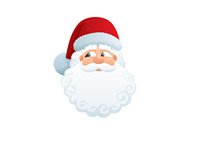 December is now more than half over, and the traditional "Santa Claus rally" is looking more and more unlikely by the day.
What is the "Santa Claus rally"?
The "Santa Claus rally" represents the surge that normally takes place each December in the markets. The markets (DJIA, NASDAQ, S&P 500) tend to do especially well in the week between Christmas and New Yearís Day.
This phenomenon of the markets over-performing in December (and especially in the last week of December) has been dubbed "The Santa Claus Rally".
So far this December, Santa Claus seems to be staying far away from the markets. Unless a (completely unexpected) year-end rally takes place over the next couple of days, the "Santa Claus rally" will fully skip the markets this year.
Letís take a look at how the major indices have performed since the start of December:
DJIA
Nov 30 Close - 12,045.68
Dec 16 Close - 11,866.39
NASDAQ
Nov 30 Close - 2,620.34
Dec 16 Close - 2,555.33
S&P 500
Nov 30 Close - 1,196.72
Dec 16 Close - 1,219.66
--
Itís not hard to see why the markets have traded lower so far in December, as investors remain skittish about a large number of different factors, including: debt crisis in Europe, a potential global recession resulting from said crisis, continued weak economic activity in the United States, etc. Not exactly a favorable environment in which to have a stunning year-end rally.
Filed under:
General Market News