A Look at Mitt Romney's Net Worth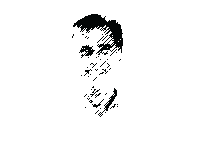 Mitt Romney is rich. Very, very rich.
Many politicians are rich (relatively speaking anyways), but Mitt Romney takes rich to an entirely different level.
Mitt Romney is so rich, in fact, that he is the wealthiest US presidential candidate since Ross Perot and Steve Forbes.
Mitt Romney is rich enough that he could buy every single serious candidate that he is running against for the Republican nomination.
According to Romney's Executive Branch Personnel Public Financial Disclosure Report, the front-runner for the Republican nomination is worth between $80.8 million and $257.8 million (asset and income numbers are given in ranges, so we don't know EXACTLY how much Romney is worth).
President Barack Obama's holdings
are very straightforward (basically just US Treasuries and cash), while Romney holds a wide array of different assets. As a matter of fact, Romney listed a total of 179 different assets on his financial disclosure.
So what does Romney and his blind trusts (Romney and his wife both have a blind trust) own? Let's take a look at some of the assets:
-cash
-gold
-horses
-structured notes
-hedge fund accounts
The list goes on and on. No, I'm serious -
the list goes on and on
.
It pays to be rich - according to his filing, Romney made somewhere between $9,592,421 and $43,093,712 in 2010 from his investments and speaking engagements (the vast majority came from his investments).
Not only is Romney very wealthy, but he also has no problem raising money (according to the FEC, Romney has raised over 35% of all of the money raised by Republicans at this point).
Can Romney parlay his considerable personal wealth and impressive list of contacts into the Republican nomination for President? He is certainly off to a great start..
Source:
Mitt Romney Net Worth
Filed under:
General Knowledge