Yahoo! Claims "Inadvertent Error"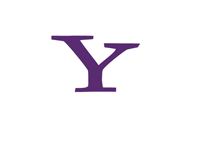 Yahoo! is scrambling this evening to recover from yet another embarrassing gaffe after CEO Scott Thompson was caught lying about his resume.
Earlier today, activist investor Dan Loeb (who runs Third Point LLC and is agitating for changes at Yahoo!) pointed out that Yahoo's newly hired CEO, Scott Thompson, does not hold a bachelor's degree in accounting and computer science as public filings and entries on Yahoo.com claim.
Loeb points out that Thompson only has a degree in accounting, not computer science, as the college that Thompson graduated from (Stonehill College) didn't begin awarding computer science degrees until 1983.
Thompson graduated from Stonehill College in 1979.
As you can see here
, Thompson claimed to have a degree in accounting and computer science.
Yahoo! claimed that the mistake was the result of an "inadvertent error",
This choice of words is not sitting well with many, as AllThingsD.com, for one, points out that "the error has been around for a half-dozen years". Thompson was formerly president of the Paypal division at Ebay -
Paypal.com also said
that Thompson had a degree in both computer science and accounting.
--
According to the AllThingsD.com article
, "many members" of Yahoo's board are "deeply concerned" with what has transpired over the past day.
Yahoo! doesn't exactly have the steadfast support of its shareholders right now (shares of the company have continued to flounder over the past 12 months), so it will be interesting to see how the company ends up handling this embarrassing event.
Filed under:
General Market News