Romney/Ryan vs Obama/Biden In November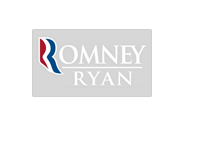 Earlier today, Mitt Romney formally introduced Paul Ryan as his running mate for the 2012 Presidential election.
This means, barring some sort of unforeseen change, that Romney/Ryan will square off against Obama/Biden this fall.
Mitt Romney went "off the board" with his choice of Ryan as his running mate, but Republican party supporters seem to be extremely happy with his choice.
As of a few weeks ago, Tim Pawlenty was the favorite to be named as Romney's running mate, with Marco Rubio and Bobby Jindal being listed as possible choices as well. Earlier this week, Mitt Romney and his team made their choice, and Paul Ryan was formally introduced as the Republican VP candidate earlier today.
Paul Ryan
is a young (42 years old) and dynamic politician that has served as the U.S. Representative for Wisconsin's 1st congressional district since 1999.
Ryan, who is currently chair of the House Budget Committee, is likely best known for his "The Path to Prosperity" and "The Path to Prosperity: A Blueprint for American Renewal" long-term budget plans. Ryan is a proponent of making radical changes to Medicare, Medicaid and the tax code, amongst other things. According to the CBO, the United States would be posting significant surpluses by 2050 if Ryan's budget plan was enacted in full.
--
The naming of Paul Ryan as the Republican VP candidate clearly shows that a focal point of the Romney campaign is going to be attacking President Obama on the nation's deficits and total debt load. The country is currently in the midst of posting a string of trillion dollar plus deficits that have significantly added to the nation's debt load.
The
Mitt Romney
campaign is going to be trying to paint Barack Obama as a fiscally irresponsible President who hasn't done much of anything to turn around the economy, and they are hoping that Paul Ryan will help to eloquently push that message.
Another point in Ryan's favor - he is very popular with the Republican base, thanks, in large part, to his plans to trim the country's debt. Romney is not overly popular with the Republican base (though they do support him, obviously), so the appointment of Ryan as the Republican VP candidate should help to electrify Republican and Republican leaning independents.
Paul Ryan - a good choice for the Romney campaign?
Filed under:
General Knowledge