Dow Closes at 14,253.77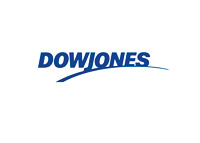 The DJIA (Dow Jones Industrial Average) closed at 14,253.77 today, which is a new all-time high for the index. The previous all-time high, which was reached in 2007, stood for nearly six years.
Almost exactly four years ago, the DJIA traded below 7,000 points as the world continued to reel from the financial meltdown that very nearly imploded the global economy in the fall of 2008. Millions of jobs around the world were being lost, corporations and consumers were cutting back, and global credit markets were essentially frozen.
Over the past four years, the three major North American indexes have recovered, buoyed by a Federal Reserve that has injected trillions of dollars into the system. The economy continues to struggle (0.1% GDP growth last quarter), unemployment remains high (7.9%) and consumers continue to keep a close eye on their wallets and purses, but the major market indexes continue to trek higher. Bad news, good news, it doesn't matter - the markets are on a seemingly unstoppable move higher.
With the DJIA, NASDAQ and S&P 500 melting up, investors continue to throw their money into the markets, desperate not to miss out on the market gains. Many of these investors are close to retirement age and are hoping for a parabolic market move that will help to restore their retirements. Many Americans saw their retirement dreams shattered in 2008 and 2009 thanks to falling markets and a plunging real estate market - for many, this move higher represents a second chance.
How long can this move last? Are there any black swans that are lurking that could completely change investor sentiment?
--
Let's take a look at the major landmarks that the DJIA has hit over the years and when they first took place:
The DJIA first hit 1,000 points on 1966-01-18
The DJIA first hit 2,000 points on 1987-01-07
The DJIA first hit 3,000 points on 1990-07-13
The DJIA first hit 4,000 points on 1994-01-31
The DJIA first hit 5,000 points on 1995-11-16
The DJIA first hit 6,000 points on 1996-10-04
The DJIA first hit 7,000 points on 1997-02-13
The DJIA first hit 8,000 points on 1997-07-08
The DJIA first hit 9,000 points on 1998-04-02
The DJIA first hit 10,000 points on 1999-03-12
The DJIA first hit 11,000 points on 1999-04-28
The DJIA first hit 12,000 points on 2006-10-13
The DJIA first hit 13,000 points on 2007-04-20
The DJIA first hit 14,000 points on 2007-07-16
Remember back in the late '90s when stock trading was the national sport and CNBC was making such a big deal of the DJIA hitting 10,000?
--
When will the DJIA hit 15,000? 20,000?
Source:
Dow Jones Historical Data
Filed under:
General Market News