Netflix Down 4% After Reporting Q2 Earnings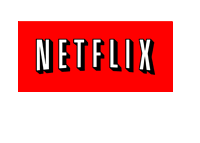 Good, but not good enough.
That's the message that investors are giving to Netflix, Inc. following the release of the company's Q2 earnings report earlier today.
There were two big questions heading into today's earnings report from Netflix:
1) Would the company be able to post an earnings report that would continue the momentum that has propelled shares of the company to a 52 week high?
2) What would be the impact of the company's original content (Arrested Development, House of Cards, etc) on subscriber numbers?
The "problem" with shares of a stock going on an incredible tear is that the company has to hit it out of the park on every earnings report in order to keep the momentum going. Shares of Netflix have soared from $80 to $270 over the past 12 months, and investors were certainly expecting another big earnings beat. The company ended up posting Q2 earnings of 49 cents per share on revenues of $1.07 billion, compared to estimates of 40 cents per share of earnings on revenues of $1.07 billion.
The company also revealed that they added 630,000 new American subscribers in the second quarter, which was within the range that they gave three months ago. However, analysts were expecting about 700k new American subscriber adds in the quarter, and this resulted in the stock falling over 4% in after-hours trading.
Netflix has made a big bet on the creation of their own original content as a way to lure new subscribers. "House of Cards" was a particularly big hit for the company, as the show has gotten rave reviews. The release of a new season of "Arrested Development" also made a splash, with Netflix revealing that there was a "small but noticeable bump in membership when we released it."
Netflix received some positive news this week when it was revealed that their original shows, including House of Cards and Arrested Development, had received 14 Emmy nominations. Unfortunately for the company, they were able to bask in the glow for very long, as their Q2 earnings disappointed investors.
--
Having said all of that, it is worth noting that shares of Netflix recovered about 10 points off of their after-hours lows, and currently trading at $251.14. Shares of NFLX closed the regular session at $261.96, roughly 9 points off of the stock's 52 week high.
Filed under:
General Market News