Facebook Dazzles In Afterhours Trading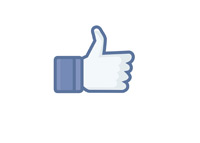 It has been a great afternoon for Mark Zuckerberg and the rest of Facebook's shareholders, as the company is up around 20% in after-hours trading following the release of their Q2 earnings report.
Investors in Facebook have been waiting for something to get excited about ever since the company went public last year. Shares of Facebook have been stuck in first gear ever since last May's IPO, as the company has had to endure a litany of bad news and concerns over the company's long-term viability and spot in the online advertising landscape.
Will Facebook's second quarter earnings report get investors excited about the company once again?
For the afternoon, at least, it certainly appears that way, as shares of Facebook are currently up roughly 18% in after-hours trading. Shares of the company closed the regular session at $26.51 and are now almost 5 points higher in after-hours trading.
So what has investors so jazzed? Two things mostly:
1) The company's impressive beat on both earnings (19 cents vs 14 cents) and revenues ($1.8 billion vs $1.62 billion) in Q2.
2) The fact that the company seems to have turned the corner when it comes to monetizing their mobile users (extremely important considering the fact that 819 million people visited the site at least once per month using a mobile device during the second quarter, up 51% year over year). The company raked in $656 million in mobile advertising revenues during the second quarter, up 76% from the previous quarter.
--
Facebook CEO and co-founder Mark Zuckerberg has reason to be particularly happy with the report, as his net worth is up about $2.7 billion in after-hours trading.
Filed under:
General Market News