Tesla Soars in Afterhours Trading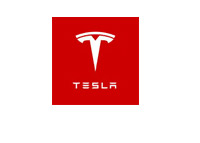 The love affair between investors and Tesla Motors will continue for the time being following the company's well-received Q2 earnings report.
Following a lacklustre regular session, shares of Tesla soared in afterhours trading and are currently sitting at an all-time high of $153.09. (note: the company's previous 52 week high was $145.73).
So what has Tesla investors so jazzed this afternoon?
The company was originally expected to post a loss of 17 cents per share on revenues of $383.4 million. Instead, the company posted a profit of 5 cents per share on revenues of $405 million. The company's profit came as a result of record Model S deliveries and increased profit margins.
According to Tesla Motors, the company delivered 5,150 cars during the second quarter. Production rates have increased 25% from 400 to 500 cars per week.
All told, Tesla Motors CEO Elon Musk revealed that the company is set to deliver 21,000 vehicles worldwide this year, with many of them heading to Europe.
--
Less than one year ago, shares of Tesla were trading for less than $30 per share.
Over the past 12 months, Tesla Motors, Inc. has become one of the darlings of the stock market, attracting interest from both institutional buyers and retail buyers. Short interest in the company has remained high (19.82 million shares were short as of July 15th), and this has helped to propel shares higher.
The big question at this juncture becomes - did the Q2 earnings report provide enough oomph to continue the meteoric rise of Tesla's shares?
Filed under:
General Market News