DJIA Down As Interest Rates Rise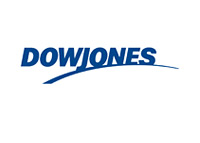 The euphoria surrounding the stock market has subsided somewhat over the past couple of weeks, mainly due to the increase in the yield of the 10-year US Treasury note and some weaker than expected earnings from retailers.
This past week was the DJIA's (Dow Jones Industrial Average) worst weekly performance since June of 2012, while the S+P 500 and NASDAQ turned in their worst weekly performances since June of 2013. The DJIA ended up dropping 2.2% on the week.
One of the biggest reasons for this drop? The yield on the 10 year US Treasury note is steadily increasing, which is making dividend-paying stocks less appealing to investors.
Another reason for the drop? A number of retailers, including the likes of Nordstrom and Macy's, have been posting lower than expected sales and profits. The US consumer, which has been growing more and more emboldened over the past couple of years, suddenly seems to be hesitating to pull out their wallets or purses.
--
Next week brings another batch of earnings news, including reports from the likes of Home Depot, Hewlett Packard and Intuit.
Will the DJIA be able to recover next week, or will the index turn in its third straight weekly loss?
Filed under:
General Market News