Steve Ballmer Announces His Retirement; Shares of Microsoft Jump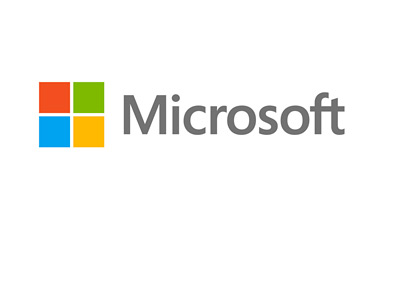 It must have been just a bit of a hit to Steve Ballmer's ego to see the investment world's reaction to his retirement announcement.
Earlier today, Microsoft CEO Steve Ballmer announced that he will be stepping down from his position within the next 12 months.
The announcement, which was made before the markets opened on Friday, sparked a ferocious rally in shares of Microsoft. The stock was up over 9% in pre-market trading and ended the day up 7.29%.
Shares of Microsoft have long been dogged by a perceived "Ballmer discount". Many people are not fans of Ballmer's management style, and these people feel as though Ballmer has chased off many of Microsoft's top employees. This creates an interesting dilemma, as there are no heir apparents to take over the Microsoft throne.
--
Ballmer's upcoming departure from the company is a big deal for a number of reasons.
To start, Ballmer was one of the first employees of Microsoft (he was employee #30, to be exact). At the time that Microsoft was incorporated in 1981, Ballmer owned 8% of the company. While his stake in the company has been pared down over the years, Ballmer still owns a very sizeable position.
His net worth
at the close of Friday's trading, according to my calculations, was around $17.5 billion.
Steve Ballmer was the man that replaced Bill Gates as the CEO of the company. Ballmer was named CEO in January of 2000, while Bill Gates moved to the role of Chief Software Architect. Eventually Gates would leave that role to focus on his philanthropic endeavours, leaving no doubt as to who was running the company.
Some of the major initiatives that have been undertaken since Ballmer took over in 2000 include the Xbox, cloud computing and the introduction of the Surface tablet. However, declining PC sales have been weighing on the company's stock over the past number of years, and many market observers feel that Microsoft needs some fresh leadership. "Muddled" and "confusing" are a few of the words that are used to describe Microsoft's product offerings right now, and people point the finger of blame at Steve Ballmer.
As mentioned, Ballmer's aggressive restructuring of the company have also reportedly caused problems, as many top employees have been chased away. Again, this creates the interesting situation of Microsoft not having somebody obvious to take over the reins from Ballmer.
--
Microsoft is still one of the largest and most important companies in the world (their market cap is approaching $300 billion), but they have been stagnating over the past decade or so.
Can a new leader re-invigorate the company?
Filed under:
General Market News