Entire 39.1 Million Stake in JC Penney Will Be Sold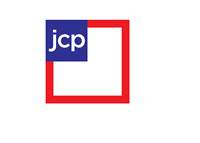 It's been a wild and tumultuous year for William "Bill" Ackman of Pershing Square Capital Management.
The fiery fund manager has been involved in two very public spats so far this year - one involving JC Penney (Pershing Square Capital Management is currently long but is exiting the position in full) and the other involving Herbalife (Pershing Square is short and argues that the company is a zero).
Both trades have gone dramatically against Ackman, as shares of Herbalife have soared while JC Penney has tanked.
The JC Penney trade has been a painful one for Pershing and its investors, as the fund started accumulating their position in the summer of 2010 when shares of JC Penney were trading at around $20. The fund continued buying over the next couple of months as shares of the retailer rose to just under $30.
Shares of JC Penney have plummeted in recent years thanks, in large part, to the disastrous hiring of Ron Johnson as the company's CEO. Johnson was hand-picked by Ackman to lead the turnaround of the company, but Johnson ultimately fell flat on his face.
Losses continue to mount and sales continue to slide at JC Penney, which is causing the company to hemorrhage cash at an alarming rate.
--
Pershing Square Capital Management and two affiliated companies will be looking to sell their entire stake in JC Penney in one fell swoop via a secondary offering. Citigroup will be charged with the unenviable task of finding buyers for 39,075,771 shares of J.C. Penney.
According to multiple media reports, Pershing will likely suffer a loss of a minimum of $450-$500 million when they officially exit their position.
Rumor has it that Citigroup is offering shares of JC Penney at between $12.50 and $12.90 - it will be interesting to see where the deal finally ends up closing at.
Shares of JC Penney closed the regular trading session at $13.35.
--
Will the JC Penney fiasco almost behind him, it is expected that Ackman will re-double his efforts to take down Herbalife.
Filed under:
General Market News