More Hedge Funds Enter As Bill Ackman Exits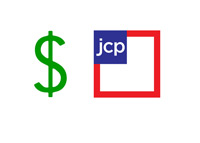 Last week, Bill Ackman's Pershing Square Capital Management officially threw in the towel on their massive position in troubled retailer JC Penney.
All told, Pershing Square and its affiliated companies dumped a total of 39,075,771 shares of JC Penney for $12.90/share in an offering that was run by Citigroup. The loss was an especially painful one for Ackman and Pershing Square Capital, as the hedge fund manager had to swallow his pride and take a loss of an estimated $500 million. Ackman had been very vocal and aggressive in his efforts to turn around the company, and putting up the white flag must have been especially painful.
While Ackman was throwing in the towel, other hedge fund managers were either establishing new positions or increasing their existing positions in the retailer. Some of these managers took advantage of the recent Ackman share sale to establish or increase their positions.
Let's look at some of the hedge funds that have recently acquired or increased their stakes in the retailer:
1. Hayman Capital Management, L.P. revealed in a 13G filing earlier today that they now own 11,428,450 shares of JC Penney. This works out to 5.2% of the company. Note: Hayman Capital Management, L.P. and its affiliated companies is run by J. Kyle Bass.
2. Glenview Capital Management, LLC revealed today in a 13G filing that they have substantially increased their stake in JCP and now own 20,060,830 shares of the company (9.10%).
3. Perry Corp., in a 13D amendment that was filed on August 30th, revealed that they now own 8.62% of JC Penney. Perry Corp. increased their position by 3 million shares in the recent Pershing secondary offering. Perry Corp. first announced their position in early August when they revealed that they had started accumulating shares of the retailer in mid June at around $18/share. Perry Corp. took the opportunity to average down following the recent weakness in shares of JCP.
4. Soros Fund Management LLC, in a 13G filed in mid April, revealed that they had taken a 17,386,361 share stake in JC Penney (7.91%).
--
This is going to create a very combustible situation going forward. The company is clearly struggling (shares of JC Penney are currently trading right near their 52 week low) and short sellers have pounced on the weakness.
According to Yahoo! Finance, there were 62.55 million shares of JC Penney short as of August 15th, 2013. This was a staggering jump from the 44.52 million shares that were short in the previous month. As of August 15th, nearly 41% of the float was short.
Will JC Penney continue to trend downwards towards bankruptcy, or is the mother of all short squeezes coming? Why are hedge funds suddenly so interested in JC Penney - what do they see that the shorts don't?
JC Penney is going to be one of the more interesting stocks to follow over the next 12 months - I would keep an eye on it.
Filed under:
General Market News