Companies to be Replaced by Goldman Sachs, Visa and Nike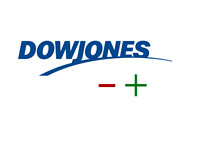 Alcoa. Bank of America. Hewlett-Packard.
What do these three companies have in common? Aside from all of them likely occupying a spot in your investment portfolio (likely through mutual funds), all three companies are going to be dropped from the Dow Jones industrial Average on September 20th.
Their replacements? Goldman Sachs, Nike and Visa.
According to representatives of the index, the changes are being made for two reasons:
1) Shares of Alcoa, Bank of America and Hewlett-Packard have struggled in recent years.
2) The index committee has a "desire to diversify the mix of companies represented."
Alcoa is being bounced after spending more than fifty years in the index, while Bank of America and Hewlett-Packard were more recent entries.
--
The Dow Jones Industrial Average is a price-weighted index, which means that stocks with higher share prices have a higher weight in the index.
This means, for instance, that volatility in Goldman Sachs, which is currently trading for $165.14/share, will cause the DJIA to fluctuate more than volatility in Bank of America would.
--
Here are the current share prices of the three companies that are being dropped from the index:
Alcoa - $8.06
Bank of America - $14.61
Hewlett-Packard - $22.27
--
Following the changes on September 20th, the Dow Jones Industrial Average will be composed of the following companies:
3M
Goldman Sachs
Nike
Visa
American Express
AT&T
Boeing
Caterpillar
Chevron
Cisco
du Pont
Exxon Mobil
General Electric
Home Depot
Intel
IBM
Johnson & Johnson
JP Morgan Chase
McDonald's
Merck & Co
Microsoft
Pfizer
Procter & Gamble
Coca-Cola
Travelers Companies
United Technologies
UnitedHealth Group
Verizon Communications
Wal-Mart
Walt Disney
Filed under:
General Market News