Netflix Soars 18% in Afterhours Trading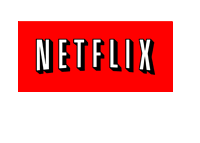 Netflix, which was one of the darlings of the stock market in 2013, continues to crush short sellers and reward shareholders.
Earlier today, Netflix reported their fourth quarter earnings. I was reading up on Netflix before the earnings announcement, and there were plenty of articles that were predicting a shortfall and stumble for Netflix.
The general bearish consensus was that revenue and subscriber growth would be strong, but increased expenses would significantly cut into the company's earnings.
Once again, as has been the case over the past couple of years, Netflix outperformed and rewarded their shareholders with a big quarter.
Netflix added 2.3 million US customers and 1.74 million foreign customers in Q4, bringing their worldwide subscriber total to approximately 44.4 million people.
Did that growth come at a price? No, as evidenced by the fact that Netflix reported earnings of 79 cents per share, topping the 66 cents average forecast of analysts.
--
Netflix continues to strengthen their business on the back of their bold entrance into the development of original programming. This original programming has included the likes of "House of Cards" and "Orange is the New Black", both of which have garnered a significant amount of critical acclaim. This original programming has proven very valuable in both attracting and keeping new customers.
In addition, the company's international expansion continues to go well, with new markets being eyed. According to the company, 1.6 million new foreign customers are expected to be added in the first quarter.
--
Netflix closed at $333.73 per share on Wednesday afternoon before soaring to over $390 in afterhours trading. This is a new all-time high for the company, news which should give short sellers an ulcer. As of December 31st, 2013, there were 5.56 million shares of Netflix short.
--
Expect a slew of positive analyst comments on Thursday morning for Netflix.
Disclaimer: I don't own any Netflix, but I wish I did.
Filed under:
General Market News