Markets Waiting For FOMC Policy Statement on Wednesday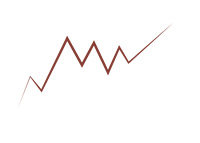 There are two main factors that are set to weigh on the markets this week - the continuing situation in the Ukraine and the Fed meeting that is set to take place later this week.
Crimea's referendum took place on Sunday, and there is no reason to think that there will be anything other than a resounding victory for the Pro-Russian side. The European Union and the United States have both panned the referendum as being against international and Ukrainian law.
If the referendum passes, Crimea's government will formally request that Russia annex the region.
If this happens, markets are expected to sell off as it will represent an escalation of the conflict in the region. Russia and the Ukraine are both mobilizing troops near the Ukraine/Russia border and battles could break out in any time.
The United States has promised "concrete steps to impose costs" on Russia if the conflict escalates. These steps could include economic sanctions and other measures. Russian money has been pouring out of the West in recent weeks as many Russian companies are worried about asset freezes and other sanctions.
Russia could choose to keep Crimea autonomous but maintain a permanent military presence in the region, but this is seen as being an unlikely option.
--
In addition, the Federal Open Market Committee is meeting later this week and will release its policy statement on Wednesday afternoon.
The Fed will almost certainly announce a continued tapering of their monthly bond purchases, with a $10 billion/month reduction to $55 billion/month expected to be announced.
In addition, the markets will be closely watching what the FOMC says regarding the federal funds rate with the national unemployment rate getting close to a key level of 6.5%.
As of that weren't enough, Janet Yellen will be giving her first press conference as the Chairman of the Federal Reserve later in the week.
--
In short, there will be plenty for the markets to chew on this week.
Filed under:
General Market News