One Man Settles Despite Making No Money From Information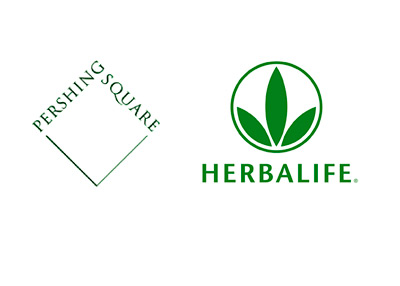 In one of the first cases of its kind, the SEC ("U.S. Securities and Exchange Commission") has charged two men with insider trading after one friend tipped off another about a prominent hedge fund's view on Herbalife.
Here is how the story breaks down - Filip Szymik of New York City was roommates with somebody who was reportedly employed by Pershing Square Management, L.P. If this company sounds familiar to you, it should - Pershing Square Management, L.P. is headed by Bill Ackman and has been in a very public fight with Herbalife over the past couple of years. Ackman has a massive short position in Herbalife and contends that the company is a fraud, while other prominent activist investors, including Carl Icahn, contend that the company is legitimate.
Shortly before Pershing Square Management, LP revealed its bearish stance on Herbalife in December of 2012, Szymik's roommate reportedly told Szymik that his employer was soon going to reveal its thoughts on Herbalife. Ackman, like David Einhorn and a few others, has the power to move markets and his reveal of a bearish bet against Herbalife would certainly have a negative impact on the shares of the company.
Szymik, according to the SEC, told another friend about the planned announcement of Pershing's bearish views. Szymik's friend, Jordan Peixoto, reportedly purchased put options on Herbalife and cashed in to the tune of $47,100. According to the SEC, these were "illicit profits".
-
Szymik has settled with the SEC, paying $47,100 in a civil penalty and agreeing not to commit any further violations. This comes despite the fact that Szymik didn't trade a single share of Herbalife, nor did he reap any sort of financial reward from passing along the information.
Peixoto has not yet settled.
-
This case is interesting for a couple of reasons, namely because the SEC has said that a hedge fund's intentions represents material and non-public information. Most insider trading cases involve company employees who trade on or share material and non-public information for profit, but going after somebody for trading on information relating to a hedge fund's views on a company is unprecedented.
What do you think of this case?
Source: NYTimes.com -
SEC Accuses 2 of Insider Trading in Herbalife
Filed under:
General Market News