Berkshire Hathaway To Hold More Than 25% of Shares in New Company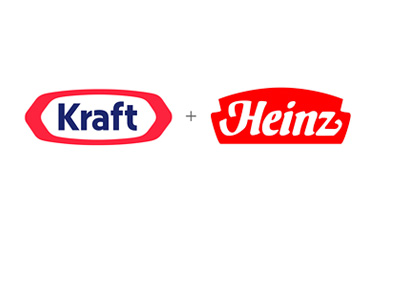 A major deal was announced on Wednesday morning after it was revealed that H.J. Heinz Co., which is a private company that is owned by Berkshire Hathaway Inc. and Brazilian private-equity firm 3G Capital Partners LP, would be merging with Kraft Foods Group.
The deal, which was orchestrated by Buffett and 3G Capital Partners LP, creates a food giant that is currently valued at nearly $50 billion. Kraft Foods' brands include Kool-Aid, Jello-O and Kraft Macaroni and Cheese, just to name a few, while Heinz's brands include Heinz Ketchup and Heinz Beanz.
Berkshire Hathaway, which had spent $4.5 billion to purchase its stake in H.J. Heinz Co., will be contributing another $5 billion to fund the deal.
According to Buffett, Berkshire Hathaway will own over 300 million shares of the newly formed company at a cost basis of less than $30/share. After backing out the $16.50 special dividend that current Kraft shareholders will be getting when the deal goes through, Berkshire Hathaway will still be up over 100% since making its initial investment in Heinz.
Berkshire Hathaway and 3G Capital Partners LP will hold a combined 51% stake in the new company, while existing shareholders of Kraft will own the remaining 49%.
-
In recent years, Warren Buffett has stated a preference for investing in or purchasing much larger operations. As the amount of Berkshire Hathaway's cash continues to grow on a monthly basis, Berkshire Hathaway needs to focus on "elephants" in order to properly deploy its capital.
H.J. Heinz Co. and Kraft Foods Group certainly qualify as "elephants", as Berkshire Hathaway will have nearly $10 billion of its capital invested in the combined company. These companies join Burger King/Tim Hortons and Burlington Northern Santa Fe as "elephants" that Berkshire Hathaway has either outright purchased or invested in over the past decade.
-
During an appearance on CNBC, Buffett stated that Berkshire Hathaway will be in the new Heinz/Kraft stock "forever" and that they will never reduce their interest in the company.
Source: WSJ.com -
Buffett's Berkshire To Be Largest Shareholder in New Kraft Heinz
Filed under:
General Market News