Strong Q2 Earnings Report Sends Amazon Surging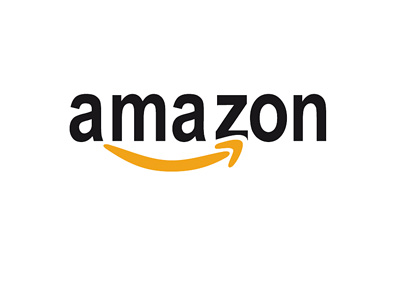 Thanks to an extremely strong Q2 earnings report that had analysts falling over themselves to raise their price targets, Amazon.com is now the world's most valuable retailer.
That's right - as of the close of business today, Amazon.com has a market capitalization of over $246 billion, while Wal-Mart is worth $230.53 billion.
Amazon, which was worth as little as $6/share in the fall of 2001, has seen their stock soar over the past 15 years thanks to their continued dominance in the e-commerce space, as well as the continued success of the Amazon Prime and Amazon Web Services programs. Amazon.com is the 800 pound gorilla of practically every space that it enters, and this dominance has translated into strong revenues and a seemingly ever-increasing market capitalization.
-
Friday's ramp higher was particularly kind to Amazon.com CEO Jeff Bezos, who made an estimated $4.05 billion on the day. This brings Bezos' net worth up to over $47.5 billion, which is roughly $1.2 billion more than Mark Zuckerberg and $27 billion less than Warren Buffett.
If Amazon.com continues to execute flawlessly, there is a chance that Bezos may end up being the world's richest person one day, surpassing even the likes of Bill Gates.
-
It's unbelievable to think that 20 years ago, Jeff Bezos was starting Amazon.com in the garage of his house.
It seems silly to contemplate now, but at the time it was exceedingly difficult to convince people to pull out their credit cards to buy something online. We have practically no hesitation to do so in this day and age, but back then people were extremely hesitant to trust a site like Amazon.com with their credit card information.
Amazon.com was one of the darlings of the first "dot-com boom". Analysts would look to upgrade the stock at every opportunity, despite the fact that the company was losing ungodly amounts of money each quarter.
When the dot-com bubble popped, shares of Amazon deflated as well, as many investors no longer trusted the company's strategy of spending heavily to gain market share. Let us know when the company is actually making money, investors said.
Throughout the years, Amazon.com persevered, re-igniting the interest of investors with the Amazon Kindle, the Amazon Prime program and the introduction of Amazon Web Services. Bezos maintained his vision for his company, despite many, many detractors, and the company continues to reap the benefits.
-
As you start your weekend, let this fact sink in - Amazon.com is now worth roughly $15 billion more than Wal-Mart.
Filed under:
General Market News