Jeff Bezos Now Worth Over $53 Billion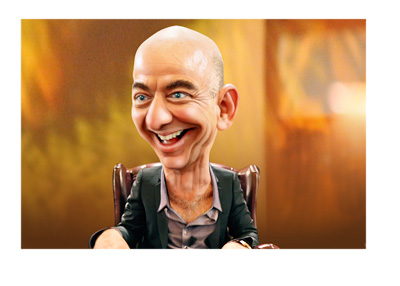 There was a great deal of money made in the technology space on Friday after Google (or, Alphabet as they are now called), Microsoft and Amazon.com all posted earnings reports that were very well received by investors.
Amazon.com gapped up roughly 50 points after reporting its Q3 earnings report. Amazon swung to an unexpected profit in Q3, despite the fact that the company continues to spend heavily on growth. Analysts had been expecting a loss of 13 cents per share, though Amazon managed to post a profit of 17 cents per share. Revenues also came in higher than expected, as the company posted revenues of $25.4 billion compared to expectations of $24.91 billion.
Amazon's dominance of the retail landscape is coming at the expense of companies such as Macy's, Sears and even Wal-Mart. All three of these companies are struggling, while Amazon.com just posted its highest operating profit margins of the past five years. Amazon Prime has been unbelievably successful for the company, as analysts estimate that as many as 60-80 million people are members of the service. With Amazon Prime, many millions of people simply do not need to shop at traditional brick-and-mortar stores, as Amazon Prime provides free two-day shipping and a number of other perks.
-
With Amazon's strong performance on Friday, Jeff Bezos' wealth continues to climb.
Amazon's gain of nearly 6% on Friday meant that Bezos added roughly $3 billion to his net worth, bringing his total wealth up to an estimated $53.3 billion. While Bezos isn't the richest man in America yet (both Bill Gates and Warren Buffett are still worth more), the Amazon.com founder and CEO is quickly rocketing up the list. Given how aggressively Amazon.com continues to grow their business, despite the fact that they are already the Goliath of the online retailing space, it seems as though it will only be a matter of time before Bezos is the richest person in the world.
--
Image:
DonkeyHotey
Filed under:
General Market News