Yahoo Finance's Coverage To Include "Half-Time Show"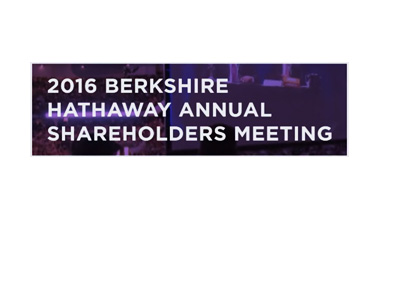 Berkshire Hathaway's annual meeting is a very big deal.
The day-long event, which takes place in Omaha, draws tens of thousands of people every year. The meeting, which has been called the "Woodstock of Capitalism", gives shareholders the chance to ask questions of "The Oracle of Omaha", Warren Buffett. In addition, the many companies which are under the Berkshire Hathaway umbrella, including See's Candies and others, use the event to showcase their goods.
Despite already drawing 40,000 people per year, Warren Buffett and Berkshire Hathaway wanted to give even more people access to the company's annual meeting.
Enter Yahoo! Finance, which will be airing the meeting via live stream (for free) on Saturday, April 30th. Here is what Buffett had to say about the new partnership:
"Over the past 50 years, we've seen a tremendous increase in the interest around our shareholders meeting. Partnering with Yahoo Finance provides us with the opportunity to reach more people than ever, in key financial centers around the world, from New York to China and beyond."
-
Yahoo's coverage of the Berkshire Hathaway annual meeting will feel much like coverage of a National Football League game, as they will be hosting a 30 minute "pre-show" as well as a "half-time show" that will run during the meeting's lunch hour. Yahoo has retained the right to sell advertisements during the live stream.
Yahoo! is also going to be offering audio of the meeting in Mandarin.
-
If you are wanting to hear Buffett's comments about Wells Fargo, GEICO, American Express etc etc as well as his views on the current state of the US economy, I'd highly recommend that you tune in next Saturday.
Source:
Yahoo! Live Stream of Berkshire Hathaway's Annual Meeting
Filed under:
General Market News