Shares of Netflix Up 20% in Afterhours Trading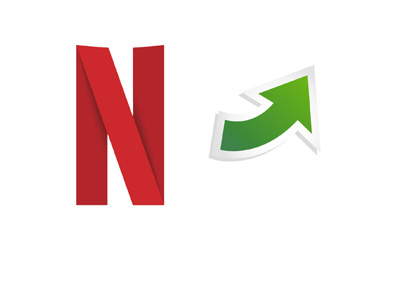 Shareholders of Netflix know that the company's quarterly earnings reports can be incredibly nerve-wracking.
After all, shares of Netflix routinely rise or fall by 15-20% after they report their quarterly earnings. This quarter was no different, as options were pricing in a 17% post-earnings move.
Would Netflix suffer from increasing competition and increased content costs, or would be they able to outperform thanks to their spectacular slate of original content, which includes the likes of "House of Cards", "Narcos" and "Luke Cage"?
-
In what was very good news for Netflix shareholders, the company delivered an upside surprise earlier this evening.
Q3 earnings per share came in at 12 cents, higher than the consensus of 6 cents per share. Revenues also topped estimates, coming in at $2.29 billion.
When it comes to Netflix, the most important number is net additions - how many customers did the company add in the third quarter? Given the increasing competition and the company's attempt to expand outside of the US market, this is the number that investors give the most scrutiny to.
The company said that there were 3.57 million streaming net additions in Q3 (370,000 in the US, 3.2 million international), far exceeding the company's previous guidance of 2.3 million net additions in Q3.
Netflix also said that they expect 5.2 million net additions in Q4, with 1.45 million coming from the United States and 3.75 million coming from the international market.
-
What do you think about Netflix - do you think that there is more room for upside, or do you feel that they are reaching their peak as a business?
Filed under:
General Market News