Apple Regains Momentum Following Setbacks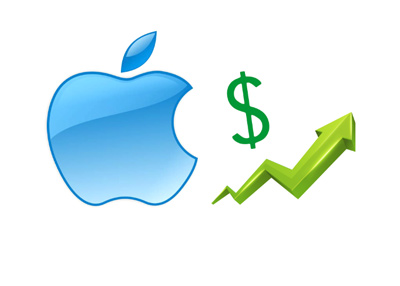 Thanks to strong sales of the new iPhone 7 Plus and optimism over the iPhone 8, shares of Apple, Inc. are back in the good graces of investors once again.
The company, which is now within striking distance of its all-time high, currently has a market capitalization of over $700 billion. This has made Apple the world's most valuable publicly traded company once again, passing the likes of Alphabet and others.
Despite the monstrous market cap, many believe that shares of Apple remain cheap. If the company is allowed to repatriate some of its cash at a favorable rate, shares will likely rise once again, as that money would likely be put towards shareholder-friendly dividends or stock buybacks.
Earlier today, Goldman Sachs added to the renewed bullishness surrounding the company, as they raised their target to $150, mainly based on optimism over the company's upgrade cycle. Goldman Sachs believes that the iPhone 8 will contain some new features that will excite consumers around the world.
-
Apple lost roughly 1/3rd of its value in late 2015/early 2016 as investors fretted over harsh competition, the Chinese market and the company's seemingly lacklustre slate of forthcoming products.
Carl Icahn exited the company as an investor, only to be replaced by Warren Buffett and Berkshire Hathaway. Berkshire's portfolio managers made the investment in Apple, though Buffett surely signed off on the transaction. Berkshire Hathaway would enter the market once again a short time later, increasing its already sizeable stake by 55%.
-
Apple still continues to be a favorite of many portfolio and hedge fund managers, as many believe that the company is a "cash machine" that is about to embark upon a very strong upgrade cycle, thanks to the excitement over the iPhone 7 Plus and iPhone 8. Throw in the possibility of increased dividends and share buybacks in the near future (thanks to the possibility of being able to repatriate offshore cash reserves at a favorable rate) and you have a growing sense of bullishness around the company. Last but not least, an emboldened US consumer has also helped greatly, as many American families are feeling better about their futures thanks to a continued low employment rate and a strong stock market.
Will Apple be the first publicly traded trillion dollar company? It certainly seems as though the company is back in the driver's seat as it tries to become the first to earn that distinction.
Filed under:
General Market News